Two exceptional authors are making their first outing in the US today.
If you're in the mood for an "engrossing – and very dark – domestic thriller" you can't do better than Ben McPherson's provocative, intensely twisty, and suspenseful A LINE OF BLOOD.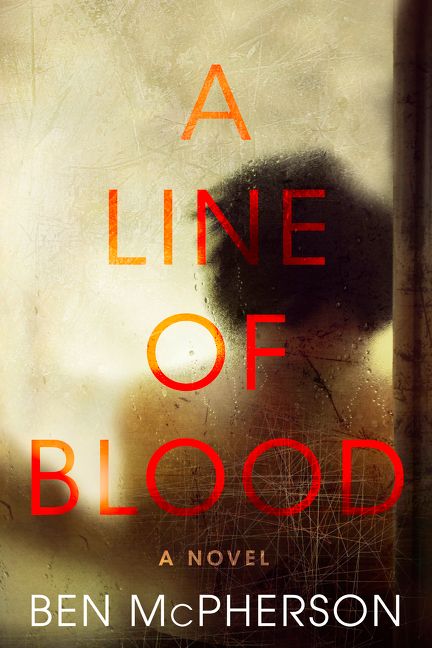 For Alex Mercer, his wife, Millicent, and their precocious eleven-year-old son, Max, are everything—his little tribe that makes him feel all's right with the world. But when he and Max find their enigmatic next-door neighbor dead in his apartment, their lives are suddenly and irrevocably changed. The police begin an extremely methodical investigation, and Alex becomes increasingly impatient for them to finish. After all, it was so clearly a suicide.
As new information is uncovered, troubling questions arise—questions that begin to throw suspicion on Alex, Millicent, and even Max. Each of them has secrets it seems. And each has something to hide.
With the walls of their perfect little world closing in on them day after day, husband, wife, and son must decide how far they'll go to protect themselves—and their family—from investigators carefully watching their every move . . . waiting for one of them to make a mistake.
A Line of Blood explores what it means to be a family—the ties that bind us, and the lies that can destroy us if we're not careful. It will have you wondering if one of them is guilty—or if all of them are—and will keep you on edge until its shocking final pages.
---
For something bit less dark, but equally emotionally taught, Virginia Baily's "powerhouse debut" EARLY ONE MORNING tells the moving story of two women's decision to save a child during WWII.

Chiara Ravello is about to flee occupied Rome when she locks eyes with a woman being herded on to a truck with her family.
Claiming the woman's son, Daniele, as her own nephew, Chiara demands his return; only as the trucks depart does she realize what she has done. She is twenty-seven, with a sister who needs her constant care, a hazardous journey ahead, and now a child in her charge.
Several decades later, Chiara lives alone in Rome, a self-contained woman working as a translator. Always in the background is the shadow of Daniele, whose absence and the havoc he wrought on Chiara's world haunt her. Then she receives a phone call from a teenager claiming to be his daughter, and Chiara knows it is time to face up to the past.
Baily's already received high praise in the UK–"Incredibly sure-footed, a big, generous and absorbing piece of storytelling, fearless, witty and full of flair…. [Baily] masterfully explores themes of identity, belonging and loss."―Samantha Harvey, Guardian–and we can't wait for the US to get to know her!